Michelle Wilson
---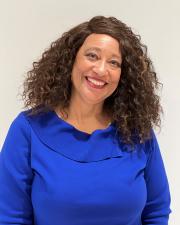 Biography
—
Areas of Specialization: Organizational Communication, Workplace bullying, Toxic work environments
Michelle D. Wilson, MLS is a full-time Project Coordinator with the University of Kansas (KU), Achievement & Assessment Institute (AAI). Ms. Wilson coordinates the administrative tasks for The Arts Infusion Project (TAIP) and manages and organizes special projects (conferences, KU Common Book events, share fairs, etc.).
She earned a Bachelors degree in general studies, with an emphasis in organizational communications from the University of Kansas and a Masters degree from Washburn University in liberal studies, with an emphasis in public administration. She recently completed the Professional Workplace Communications certificate program through the KU Edwards Communication Department. She is a first year doctoral student in the KU Communication Studies department. Her research interest is around organizational communication, workplace bullying (i.e. managers who use their power to bully), and toxic work environments. She plans to make a connection between her diversity, equity, inclusion, and social justice efforts on campus and her research interest.
Ms. Wilson is actively involved and holds leadership positions at work and in the community. She is a 2017 graduate of the KU Social Justice Fellows program and also a 2015 graduate of KU Emerging Leaders Academy program. She is currently the KU Black Faculty and Staff Council President, a member of the KU Staff Senate Executive Committee, KU Staff Senate Diversity and Inclusion committee co-chair, KU University Senate Ad-Hoc DEI Committee, KU Black Alumni Network Young Alumni/Student Programs co-chair, and part of the leadership team of the KU Council of Councils.